---
2022 Calendar, with Molly Fairhurst, Ollie Silvester and Santiago Taberna
A collaborative calendar made with Molly Fairhurst, Ollie Silvester and Santiago Taberna. 3 images from each artist on A3, 'bound' with a bulldog clip.
During residency in November 2021 with
Made in Roath
, Cardiff.
Please note: there will be some variation due to the nature of Risograph printing and limited paper supply!
A3 (29.7 x 42cm) • 13 pp • printed on either Munken Pure 240 + 120 or Munken Kristall 240 + white cartridge 140gsm.
Printed with Risograph
Cover: Metallic Gold
Inners: Blue & Black


UK Postage only for this one! 💰 ty g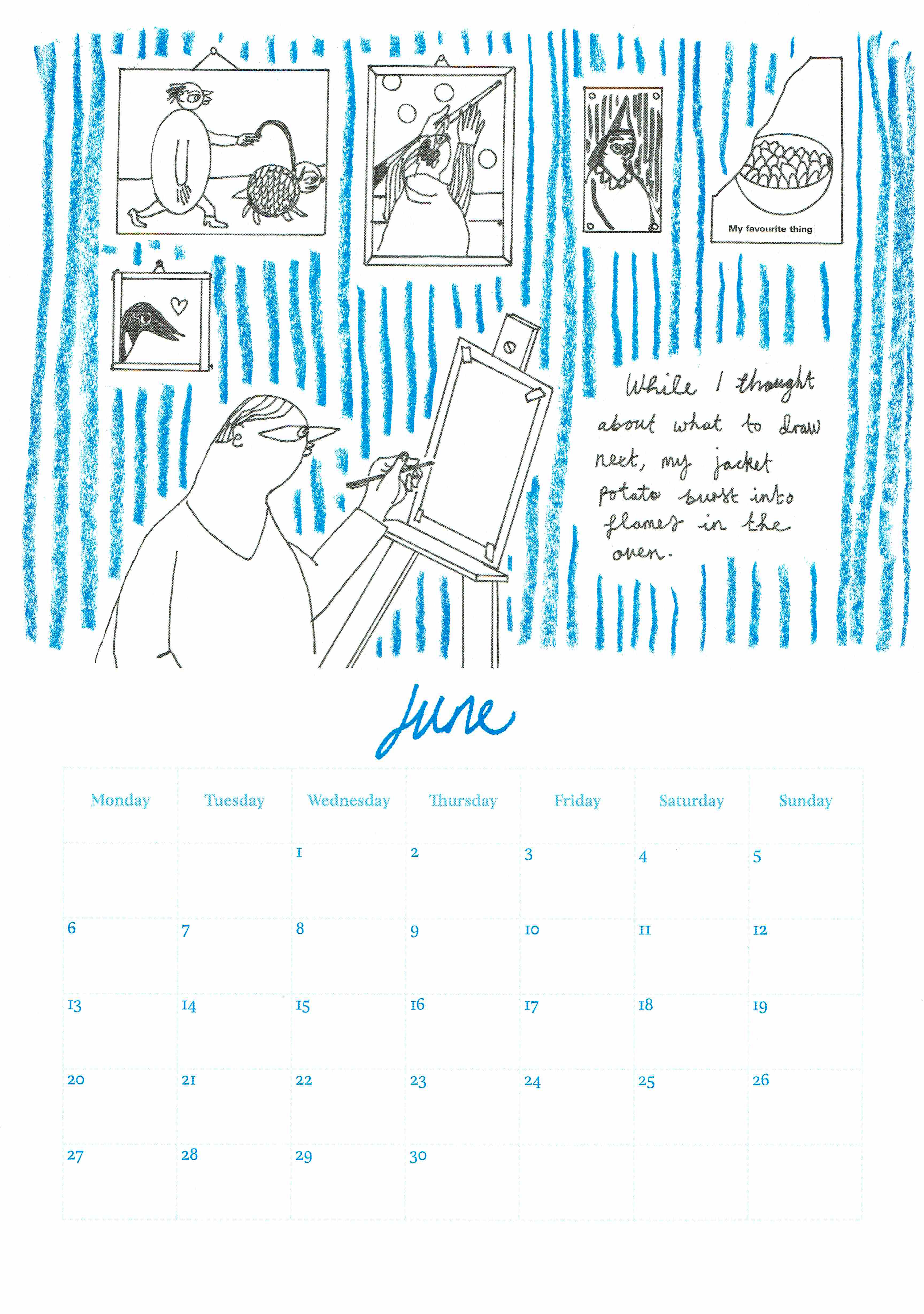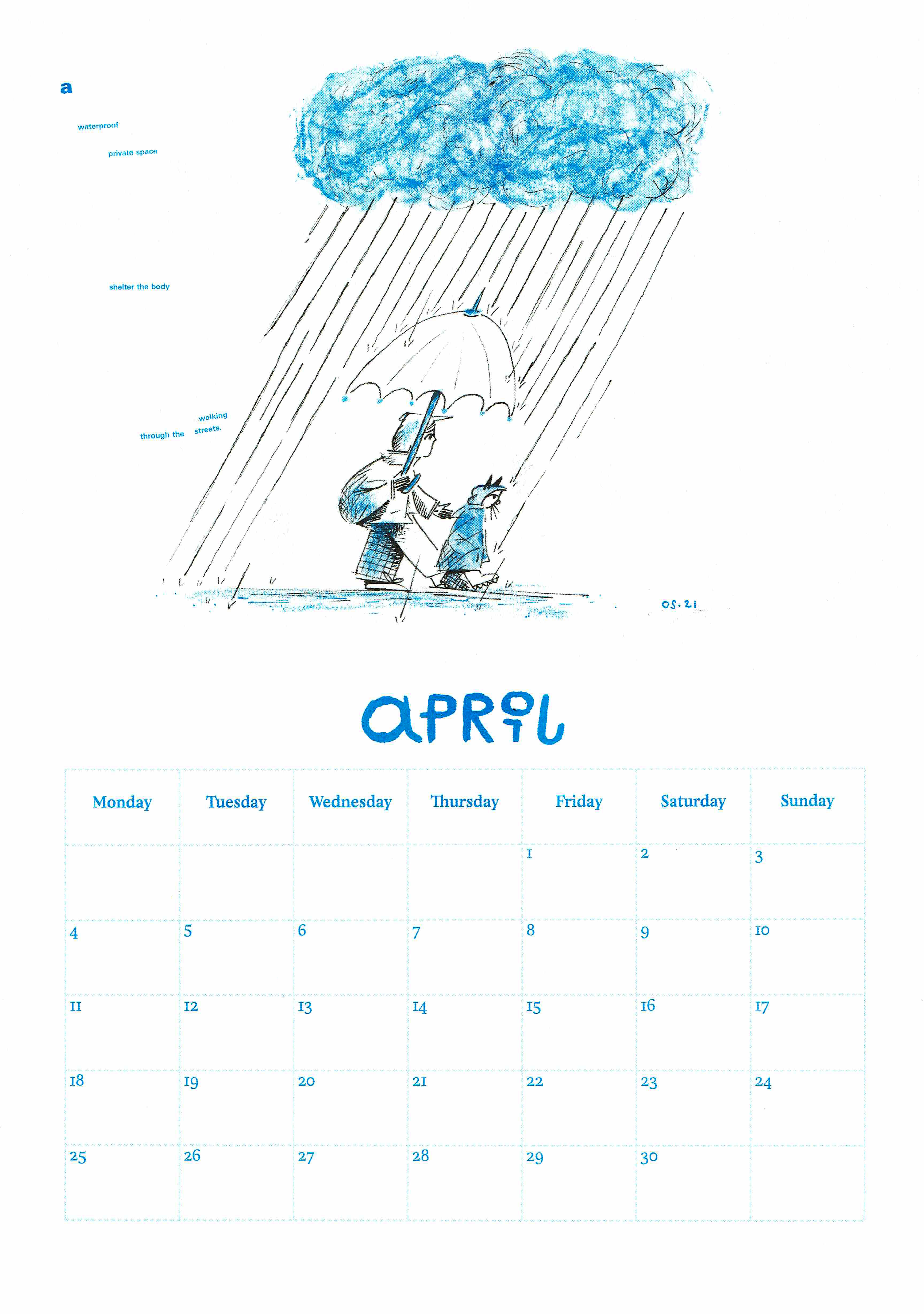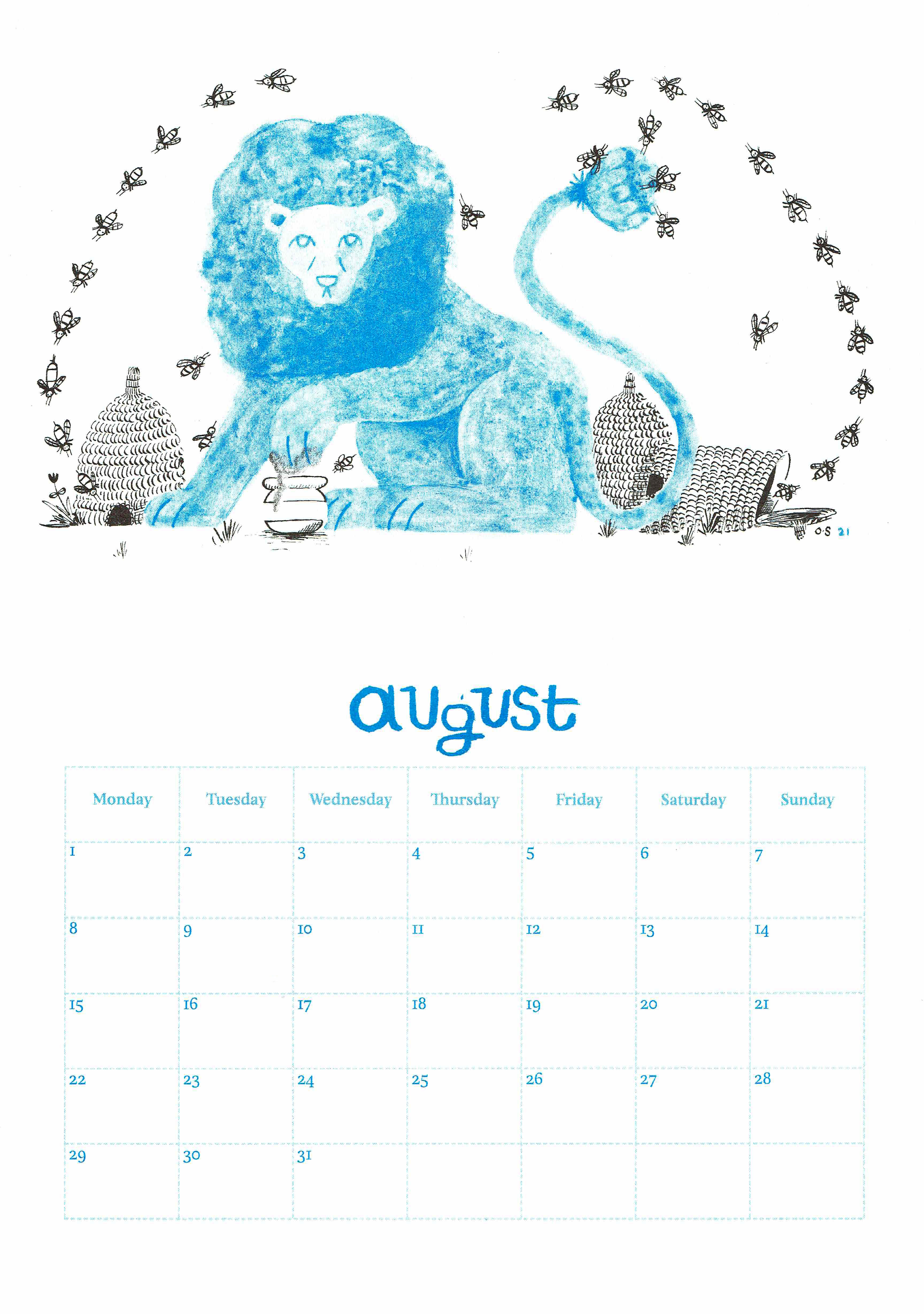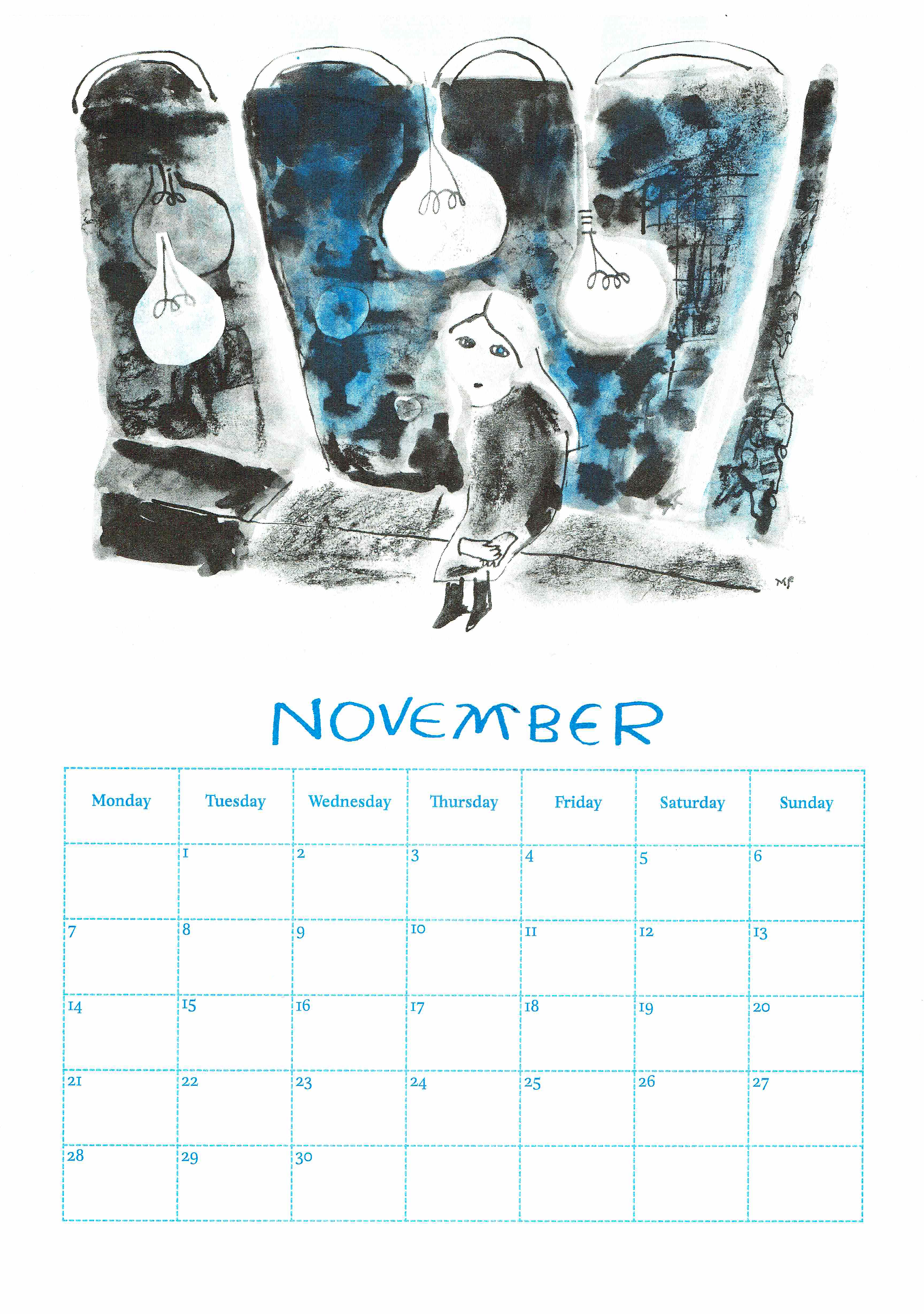 Click thumbnail for more picures!